Tax services can vary dramatically from simple matters of tax preparation to complex cases involving tax liens, back taxes, or even IRS payroll errors. So wherever your tax issues happen to fall on the spectrum of federal or state tax problems, isn't it nice to know one constant remains firmly in your corner? For more than two decades now, The Levy Group of Tax Professionals has been a formidable advocate for businesses and individuals in need of affordable tax assistance. If you're looking for experienced tax consultants at rates that are truly reasonable, contact our Chicago-area office today. We're available 24-7 by phone or e-mail for all your personal or corporate tax services, whatever they may be.
Licensed Tax Attorneys
Dedicated Enrolled Agents
Tax Problem Solvers Since 1991
Personal & Corporate Tax Help
Free, Upfront Estimates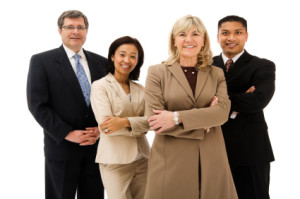 Tax relief is all about making wise financial choices. That's why The Levy Group of Tax Professionals makes your decision easy by offering some of the lowest prices in the Chicago region on top-quality tax services. Rated A+ by the Better Business Bureau, we strive to maintain our stellar status through a never-ending commitment to personalized tax assistance, skillful representation, and cost-effective remedies. Whether you're seeking the counsel of a seasoned tax attorney or a knowledgeable tax preparer, you've reached the right place. As one of the area's largest and most experienced tax resolution firms, we have what it takes to turn your tax problems around.
The Levy Group of Tax Professionals is proud to be part of a nationwide network of trusted tax consultants. In the Chicago area, we work closely with individual taxpayers and business owners throughout the Windy City and its many suburbs, including the surrounding communities of Downers Grove, Elmhurst, Evanston, Lombard, Mount Prospect, Oak Lawn, Skokie, and others. In addition, we extend our professional tax help and tax return preparation services across state lines to clients in the vicinities of Gary, Indiana, and Kenosha, Wisconsin. When you're on the lookout for a tested tax advocate with a solid reputation, look no further than our local, Chicago-based affiliate. We'll go the distance to get you results, from filing back taxes to tax settlement negotiation to penalty abatement. Just reach us today over the phone or online.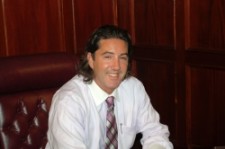 For your added peace of mind, The Levy Group of Tax Professionals is fully licensed and insured. We're also long-time members of the National Association of Tax Resolution Companies (NATRC), American Society of Tax Problem Solvers (ASTPS), and National Association of Tax Professionals (NATP). Contact us today to schedule your initial consultation. Timely, affordable tax help is only a phone call away!